Are you a review blogger looking for Twitter leads?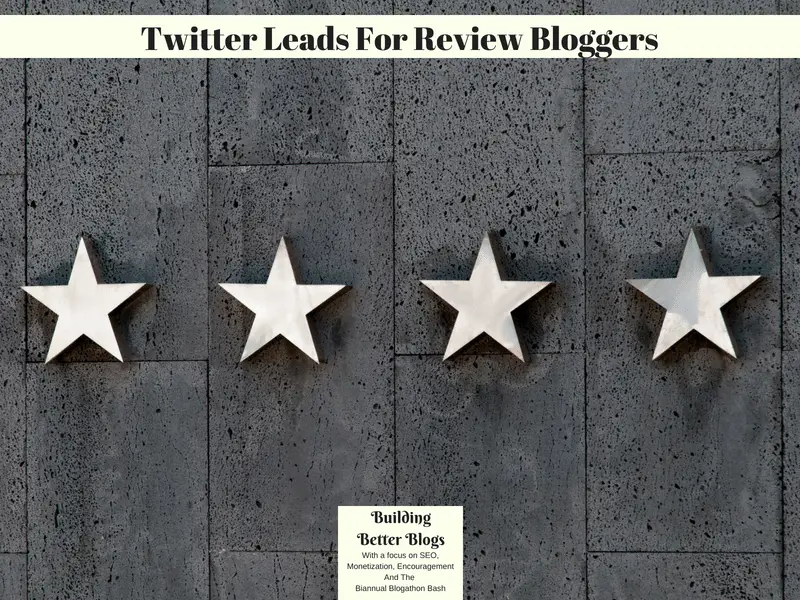 Then be sure to take the time to check out the potential leads on this page.
I cannot vouch for the company nor am I responsible for their conduct.
Please note, the information I share is accurate to my knowledge, but I am only sharing what I find.
It is up to you to make contact with the company.
Here are a few tips:
The quicker you contact the company, the more likely it is that they will still have samples available to send out.
In the event the product they are offering below is gone, be sure to ask what upcoming products they are anticipating offering for bloggers to review.
While I do realize some of these are older offers, my point in sharing them is to give you a point of contact.
Beauty Bloggers
Merité Publicity @MeritePR
Looking for Beauty bloggers & womens publications who would like to review our clients products. Please email your details #beautybloggers
Naturally Simple @Naturally_Simpl
Looking for UK natural hair bloggers/YouTubers with 100+ subscribers to test & review our products. Pls RT!
https://twitter.com/Naturally_Simpl/status/242962189978316800
Book Review Bloggers
Craft Bloggers
Food Review Bloggers
I highly recommend the following articles:
If you like this post, please share it on social media.
SaveSaveSaveSave