Today I thought I would share with you 3 easy ways to make money blogging or using your online social presence – and these are all ways that I personally have experience with.
The amount of money you can make from blogging varies from a few dollars each month to several hundred per month or more.
The amount you make depends on many variables from your social media reach to your blog numbers.
Don't put your eggs all in one basket however – diversify – it is better to work with 10 different companies and always have work then to concentrate on one and end up with no income for the month.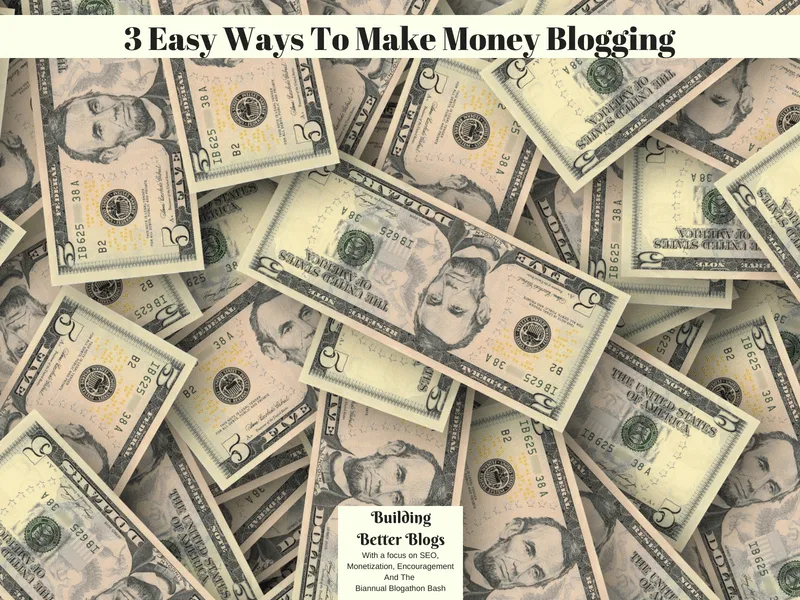 YouTube Videos
There are many companies who are willing to pay bloggers or vloggers to create videos for them.
Some are looking for top of the line videos that look more like something you see on TV.
Others want a no-frills video showing their product for 3 to 5 minutes while you share your thoughts on the product.
Consider what your budget is before you bid on or accept an offer for a monitized video.
Talk to the company to make sure of what they expect.
Sometimes you are only going to get the product for free – while other times you are going to get paid anywhere from a few dollars to several thousand.
Video Making Equipment
I use my iPhone 6s Plus to create 4K videos for companies.
I also have an iOgrapher that my phone fits into.
This lets me shoot video by myself which is a necessity because most of the time I am doing it alone.
Some people rent a studio or pay a crew to help them film.
This is not in my budget and I do not personally know anyone I can barter with, so this was the best solution for me.
As for editing – you do not need high end software.
I use iMovie.
Yes, it does not have every bell and whistle that high end software might have, but it does what I need it to do and is easy to use.
Places To Find Companies Looking For Online Video Creators
So you might be wondering where to find companies that are willing to pay you to create videos for them.
Here are three places I have found and like.
If you know of others, please feel free to share in the comments.
Content Blvd. – I have received some items for free from this company – and they have been very nice items. Give them a look.
Grapevine – A great place to find awesome YouTube sponsorships.
Famebit – This is the one you want to be a part of – however I do believe you have to have a certain number of subscribers on YouTube to join. There is a Facebook group for creators who are part of Famebit that is super helpful as well.
Sponsored Posts
There are so many companies out there that are willing to pay you for putting their message on your blog – or even pay you to write the blog post.
While it is tempting to accept every offer that comes your way my advice is to be selective.
Sure I have accepted some offers that really did not fit in with my blog either because I really needed the money or because the amount of money they were offering was just too good to pass up.
Here are three places that I have work with and recommend.
Payment from comes via PayPal or direct deposit and I don't have to wait forever to get my money.
Find Your Influence
iConnect
Social Media Touts
I love doing social media touts.
These do not take a lot of time per tout and depending on your reach, the money is good.
The three companies I recommend below pay via PayPal.
The payment time varies from 30 days to 90 days, but if you line these up right the money can add up pretty quickly.
BlogHer
TapInfluence
Of course this list is just a starting point for those of you looking for a better way to make a decent income or some extra spending money.
There are lots of other ways to make money blogging – selling articles to other blogs or magazines, running ads on your blog and the list goes on.
Skyrocket Your Pageviews To Make Even More Money
For those ready to take their blogging to the next level, I found a great book called Skyrocket Your Pageviews with Goole Analytics.
It has really helped me and clarified so much. I have starting seeing a climb in my page views and more monetization from Google Analytics.
Click here to view more details about Skyrocket Your Pageviews and please note, this is an affiliate link so I do get a small commission if you buy this book using this link.
I would love to hear what companies you like to work with.
Are you ready to take your blog to the next level?
Check out the blogging courses available from Billie Hillier.
I have taken two of the free courses – 10 Day Traffic Boost Throwdown and Content Marketing Resource Library.
I also enrolled in the Traffic Boot Camp For Content Marketers and highly recommend it!
I highly recommend the following articles:
Use the buttons in the upper right hand corner to share this article with friends or family who might find it useful. Pin the picture below to your pinboard on Pinterest for future reference.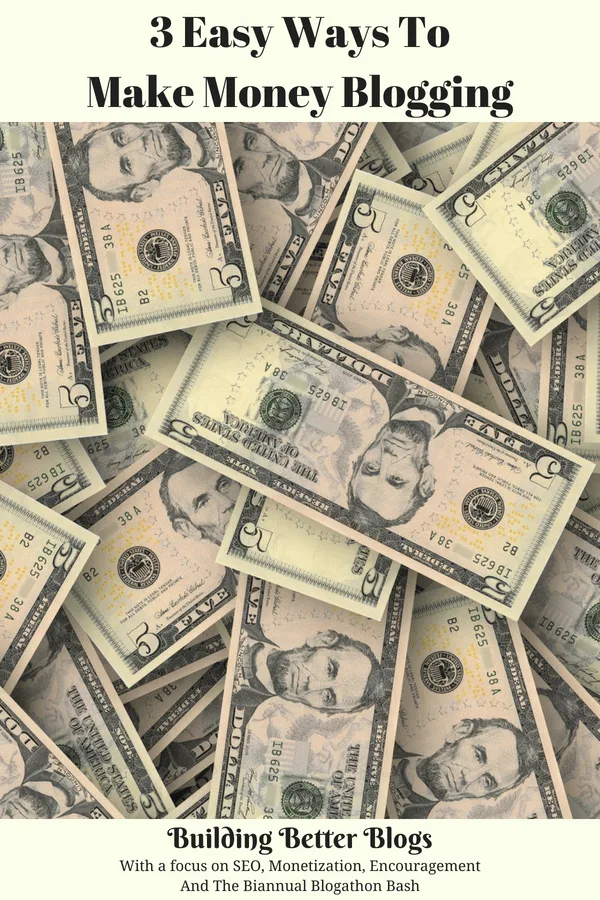 SaveSaveSaveSave