If your answer to the question, who is your ideal blog reader is everybody or something equally as generic such as moms or men then you need to do rethink how you are marketing your blog.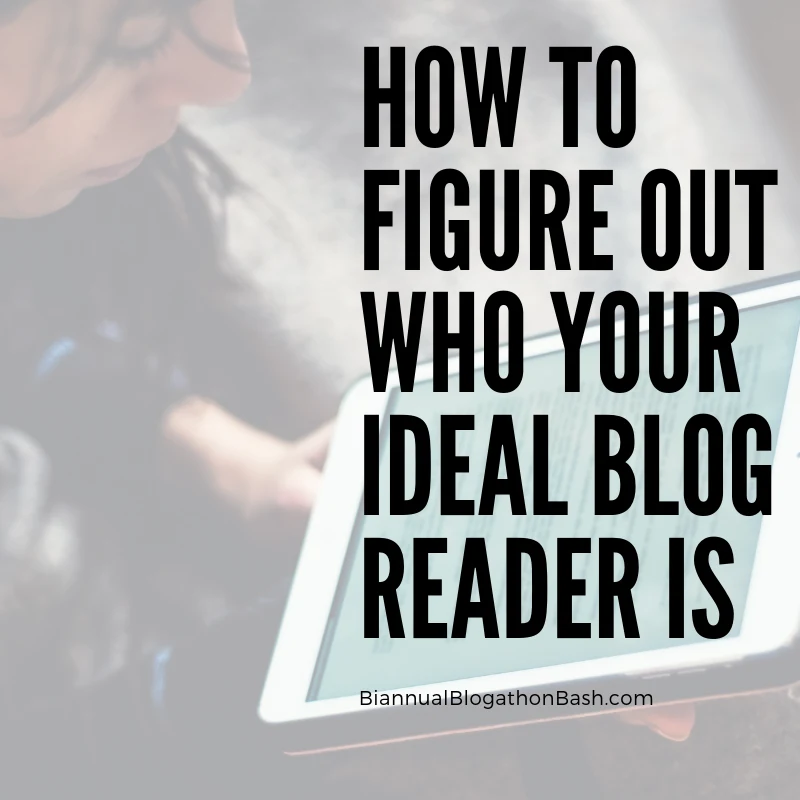 Niche vs. Ideal Blog Reader
Hopefully you already know what niche you are blogging in, but if not, that is the first thing you must figure out.
Niche is basically like what topic your blog is about: parenting, eco-living, blogging, book review, disability, pets etc.
It's important to know your niche BEFORE you think about your ideal reader.
Then you can learn the difference between them and move on to ideal reader.
niche – distinct segment of a market
ideal reader – best/perfect reader
So for example with my blog Great Gaming Blog, its niche is gaming.
However its ideal reader is younger person ages 18-40 who enjoy playing board/party games and/or video games and/or mobile games and loves to learn about new games.
With this blog, my niche is Blogging/Business but my ideal reader is a blogger 25-45 who has been blogging 1 year-5 years and wants to take their blog to a more professional level by monetizing and making their blog a business.
Can you see the difference?
There could be many blogs under the gaming niche but not all of them will be for the same type of reader.
Some may be for those who play video games daily, mostly alone and are young 18-25 while another might be for those who play mostly on their mobile devices.
In the parenting niche, blog A might be for first-time parents while another is for large families (5+ kids).
Cooking might be your niche but if you focus more on vegetarian recipes while another blog focuses on gluten-free meals, you are going to have a different ideal reader.
One could consider some topics to be sub-niches such as special needs parenting or homeschooling parents. However one still might have a slightly different ideal reader, but not always.
For homeschooling parents, one blog might be Christian homeschooling parents (with an emphasis on homeschooling with faith) while another might be for those homeschooling a kid with special needs.
Think of niche as the broader topic (but not too broad) while the ideal reader is a specific type of person who would benefit the most from your blogs posts and products.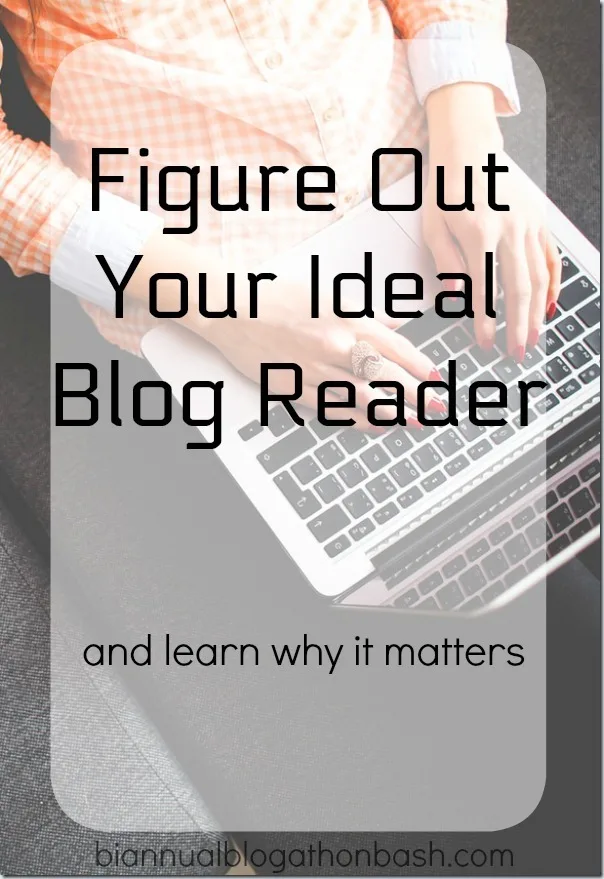 Why Does Ideal Reader Matter?
You need to know your ideal blog reader so that you know who you are talking to when you write posts or market products or services, whether your own or others.
In the example earlier, this blog is in the blogging/business niche but my ideal reader is a youngish blogger (25-45) who has been blogging from 1-5 years and is looking to take their blog from a hobby to a business.
When I am writing a post I want to keep my ideal reader in mind because I want to tailor my posts to that reader.
If I make a comparison while explaining an idea, I will want to use something that the 25-45 crowd would understand.
I won't focus a lot on a blogging tool that costs hundreds of dollars because my ideal reader is just recently moving from hobby to business so they probably haven't made a lot of money blogging yet that they can reinvest.
If I create a product to sell on my blog for additional income, I will create a product that fits that ideal reader.


Who is My Ideal Blog Reader?
Think hard about this for a while.
Try answering some of the questions below.
Imagine WHO you are writing for.
Who would benefit from your blog the most?
After you answer the questions, form them together into a pretend person.
This will give you a more detailed ideal reader than the ones mentioned above.
What is my ideal reader's…
Age or Age Range
Gender
Income Level
Job
Interests/Hobbies (reading, surfing, cooking, writing, fashion, etc)
Marital Status
Parental Status (are they parents)
Dislikes
Financial Viewpoint (live frugally or likes expensive things etc)
Not all of these will be as relevant as others.
It all depends on your niche.
Feel free to give your ideal reader a name as well.
If you put this together you can come up with your ideal blog reader.
Blog A – My Happy Home – niche – homemaking/SAHM
Ideal Blog Reader:
Lyla is a young woman age 18-35 who is a married stay at home mom.
She enjoys taking care of her home and her family but is new at it and could use some pointers.
In her free time she enjoys reading, cooking and knitting.
She doesn't care for the latest fashion trends or expensive things.
She prefers to live frugally by gardening and living on a budget.
If you want, create your ideal reader using the questions above and share him/her in the comments.
I highly recommend the following articles:
If you like this post, please share it on social media.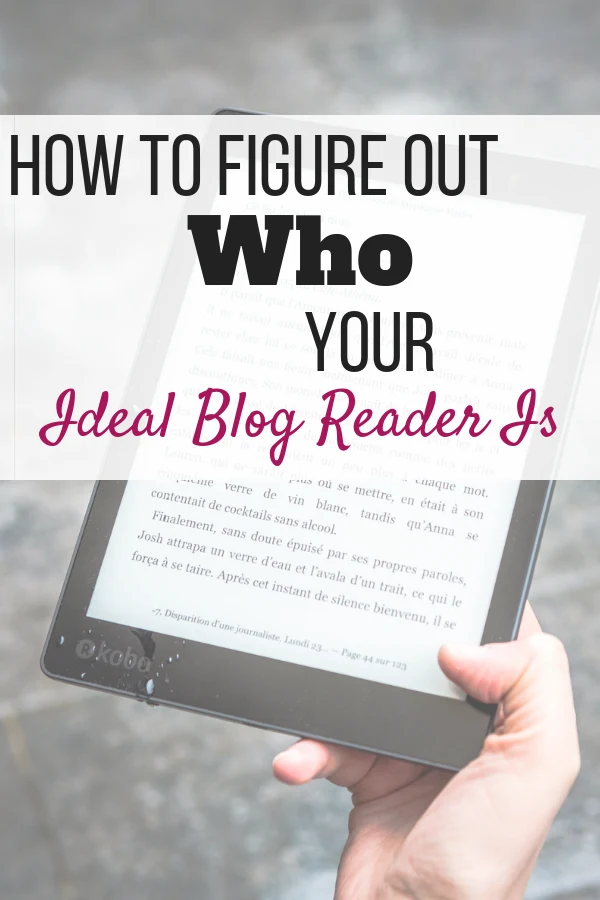 Save
Save
Save